My friends friend is driving an old mercedes, spiced up to almost a thousand horsepower. And he is using it for competing in drift competitions. But worst of all, he is actually winning the new Toyotas and Nissans that's also in that business! My friends Joni and Patti (Green Pepper Productions) makes a lot of videos with the car and the driver Teemu Peltola, and their Youtube channel Black smoke tube is getting a lot of views. We all thought that it would be stupid not to have a website. So I made a wordpress theme together with them, according to their wishes, and published the website Blacksmokeracing.com.
The diesel drifting guys are getting some traffic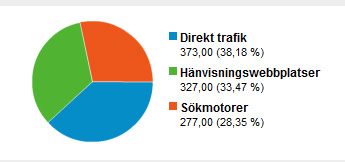 The funny part is, the first days the site was up, when nobody knew about it, they already got 20-30 direct visitors to the website, people that were writing the actual url into their browsers! I mean, who is writing www.blacksmokeracing.com into the browser? There are all kinds of people out there. But it gets worse (better), we pasted a link to the page on one of their youtube videos, then the site got indexed in Google straight away also. The site still had no content, just a short post that told that the site was under construction and would be fully functional in a few days. I checked analytics again, and now the amount of visitors were 60 per day, one third direct visitors, one third from the link on the youtube video, and one third that were searching for the phrase "Black smoke racing" in google. (The only phrase that were ranking this far, no content and no inlinks).
I mean, there is some sick people out there, 60 persons per day visiting a non-ready-site about drifting with an old Mercedes! This really tells us that there is an opportunity for almost every niche on the internet. I got a bit excited and installed a sitemap plugin and headspace2 for optimizing the page titles and descriptions, and told the team to start writing some content, and added also multilingual cms for translating the content to Swedish and Finnish (The two countries with the most visitors). They posted the link to the site on a facebook group, and placed the link in more youtube videos, and that day the visitors went up to over 150. Now we just wait until more pages get indexed and more content is made, I mean there is a lot of possibilities to rank high on a lot of phrases and variations of words including drifting, mercedes and diesel.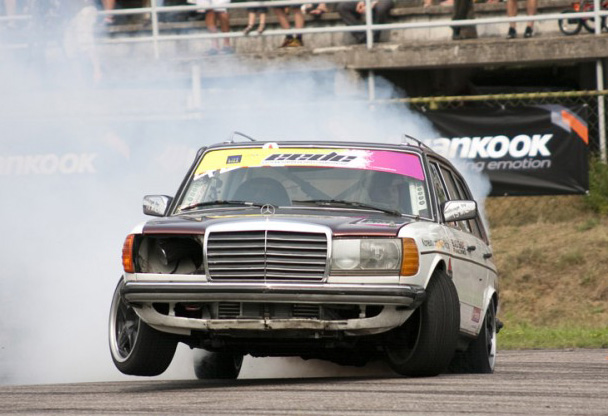 As long as people keeps doing awesome stuff outside the box (Who associates an old Mercedes with drifting in first place?), the internet will be full of interesting and amazing stuff! Keep up the good work GreenPepperProductions and Black smoke racing!