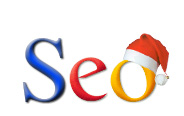 So here it is! The SEO Christmas calendar! The best calendar you probably will find on the internet! You are going to get 24 amazing SEO-tricks before December 24! I think that this is the calendar that will give you the most value of any calendar out there this year. And the SEO-calendar is totally FREE! And there is pure search engine optimization including hints for SEO copywriting, technical SEO and as well link building techniques. And there will be no javascript popups like calendars use to have, every spot in the calendar will have its own unique url and will be optimized as well. Okay, enough bragging, of to the SEO-Christmas-countdown-calendar:
The SEO christmas calendar works in mobile as well
Yes it does. It has some big squares with numbers in that you can click on, even I was able to click on them with my big fingers.
Some words from the sponsors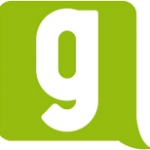 The SEO-calendar is made by Jonathan that is head of SEO at Genero Digital Agency. If you want to improve your search engine presence, if you want a huge website made in Drupal or a campaign site in WordPress, if you want a Facebook strategy, or even a whole web-strategy, do not hesitate to contact us. We work with both big and small brands in the nordic countries, in Swedish and Finnish, and the main goal is always to create ROI for our customers.
Check it out, Genero, the kick-ass digital advertising agency in Helsinki, Finland, where I am a partner.
Best regards, Jonathan Björkskog. And Yes, I can sponsor myself, can´t I?