You might have tried to write your content 100% SEO-fiendly as I described in the checklist for writing search engine optimized texts, and found out that you do not have as high rankings as you wanted in Google. You might be stuck somewhere in the middle of page two or in the end of page one. You are getting some traffic but not much. Then you will need some links pointing to your post for climbing higher in the results towards spot one, where every great post should be. Luckily there is many free ways of getting links. Here I will start with showing one of them.
You can use free web 2.0 services for cheap/free link building
There are a few sites on the internet where you can create your free "mini-website". These are sites where you are supposed to gather articles about your interest, and follow other peoples interests. But the sites suits well for free links building as well.
Which web 2.0 services should I start with?
When hearing web 2.0 you probably think about Facebook, Twitter, Youtube and such things. We are not talking about those now, they are good for a lot of things, but the links from that kind of sites are "nofollow" (read about nofollow here),  so they will not help your post to get higher rankings. You might get traffic from them, that's great, but now we're talking about Google rankings.
Start your link-building with these free services: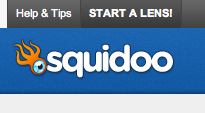 Squidoo. I think Squidoo is one of the easiest to start with. In Squidoo you create a "lens"  and adds the content you want to it. A lens is basically a minisite about a certain topic. And the links you get are not nofollow, they are real links. Do like this:
Create a free account at Squidoo.
Chose as topic the thing you wanted to rank for in Google.
Write some content in the Squidoo "lens".
Chose some modules from the right sidebar and add to the lens. In this way you get more content easily. The "rss" module is good for example.
Link to your website/blog that you wanted to rank higher in Google. It is good to use the words you want to rank for as link text/ anchor text. (the word you click on for getting there).
Publish your Squidoo lens.
Wait and see if your site is getting better rankings.
Other services
Hubpages, quite similar to Squidoo. You make a minisite about a topic and get some free link juice. Hubpages is not as good as Squidoo to begin with, because the links from hubpages are nofollow at start. When you have built some hubs and gained some reputation there, all your links will become "real", but to begin with they are nofollow.
Gather, yet another site like the two earlier. I have not testad this much yet, but it works in the same way, make a minisite about whatever you want!
You can also test www.43things.com and www.ning.com and a lot of others that you will find if you search on Google.
Using free web 2.0 services for link building will help you a little by getting to the top in Google, but is not as powerful anymore as it was before the Google Panda/Farmer update. If you have a keyword in a not so competitive niche, you might get to the top by only making great onpage seo and using free web 2.0 services for link building, but if you have some decent competition you will have to do more link building as well (Satellites, article-marketing, free blog-services, free websites and more). We will talk about those later in the SEO-Christmas-calendar.
Thank you for reading my SEO trick 4: Using free web 2.0 services for cheap link building. Stay tuned for more!