Facebook has now announced that they can use your personal data outside Facebook as well, for adding demographics to ads. That means that if you like "Toyota cars" on Facebook, you might see some more Toyota ads than usual when surfing websites in the future. AND PEOPLE GOES CRAZY as usual! -"Nooo, Facebook has no right to use my data, nooo, Facebook is evil, Nooo, Facebook should not make money on me". I am getting so tired…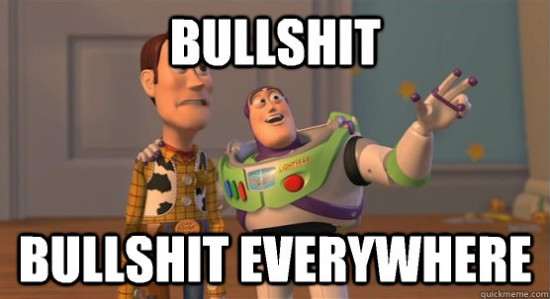 First. FACEBOOK IS TOTALLY FREE, AND YOU ARE USING IT!
Do you know how much employees, servers, bandwidth and knowledge is needed for running Facebook. And that costs a lot of money. Still, FACEBOOK IS LETTING YOU USE THE SERVICE FOR FREE! $0! 0€! 0£!
Facebook is a great service that gives you the possibility to stay in touch with your friends all over the world, that no other service does as good as them. They give you the possibility to share your photos and stories to all your friends for free! (How many people have looked at your printed photo-album from your last trip that you have stored in your book-shelf, compared to how many have seen your photos on Facebook?).
Should Facebook not be allowed to earn anything on giving you the best possible service on the internet for free? Well, they have the rights to do that, because you accepted that when signing up to Facebook. BURN. So the only thing you can do is to end your membership, and therefore earn a little bit of more privacy when surfing. (Though, Google also gets all of your info when you are surfing the internet, so you are still not protected against targeted ads. And maybe you have some kind of bonus-card when shopping in the mall? Well, you are being targeted offline as well).
Second. IT IS NOT THAT DANGEROUS!
I have made a lot of Facebook ads. The only thing I can see about people is in which city they live and what they like. I can't see personal things like names or family. If I want to make an advertisement that is visible only for people in London that likes fishing, I can do that. Then I pay Facebook for showing the ads to people in London that likes fishing. And Facebook earns money. If I have a good piece of fishing gear for sale I might earn some money too. Is this that dangerous? You are still seeing ads all over the net, is it not good if the ads are about things that you actually like?
Third. THE ANNOYING PRIVACY MESSAGES YOU POST SHOULD END NOW!
You have seen them, the messages on peoples profiles saying this:
In response to the new Facebook guidelines I hereby declare that my copyright is attached to all of my personal details, illustrations, comics, paintings, professional photos and videos, etc. (as a result of the Berner Convention).
For commercial use of the above, my written consent is needed at all times!
(Anyone reading this can copy this text and paste it on their Facebook Wall. This will place them under protection of copyright laws.) By the present communiqué, I notify Facebook that it is strictly forbidden to disclose, copy, distribute, disseminate, or take any other action against me on the basis of this profile and/or its contents. The aforementioned prohibited actions also apply to employees, students, agents and/or any staff under Facebook's direction or control. The content of this profile is private and confidential information. The violation of my privacy is punished by law (UCC 1 1-308-308 1-103 and the Rome Statute).

Facebook is now an open capital entity. All members are recommended to publish a notice like this, or if you prefer, you may copy and paste this version. If you do not publish a statement at least once, you will be tacitly allowing the use of elements such as your photos as well as the information contained in your profile status updates…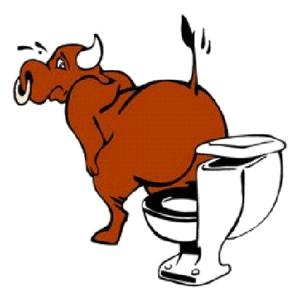 THEY ARE ALL MALE-COW-SHIT.
Posting that shit does not protect your Facebook profile. Not at all. So stop posting it. You are just spamming the place. AND THAT IS FAR MORE ANNOYING THAN TARGETED ADS. The Facebook terms of conditions are stronger than what you post on your wall. If you do not want to give Facebook the rights for your photos and videos, then do not upload them. Easy, right? That is the only way to protect them. Writing spam on your profile does not. But Facebook would be a quite boring place without photos, right?
I got a new message to post:
Dear Facebook or any governmental or non-governmental company. Please take all of my data and use it however you want. You can for example print my profile picture on the facade of the White-house if that fits you! Be my frikkin guest!
..and write below it that I like Lina, Kitesurfing and SEO as well. Show a kiteboard ad besides the profile pic too if you want. I might actually buy it.
This was my statement in the question. Best regards, Jonathan. Feel free to trash me in the comment section.
(By the way, if you are reading this, I, Google, and a lot of third party applications can find out from which city you are, how you did end up on this post, what you searched for when arriving, which link you clicked on Facebook for landing here and so on. Facebook did not do anything new here.)