Did you make a Facebook profile for your company some years ago when the rules were even more fuzzy than they are now? Now it is possible to convert your Facebook profile to a Facebook page, and all your "friends" will become "likers" instead. This is possible with a new tool that Facebook recently released.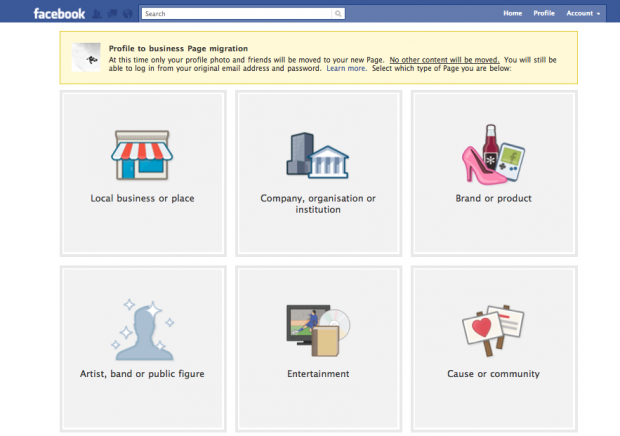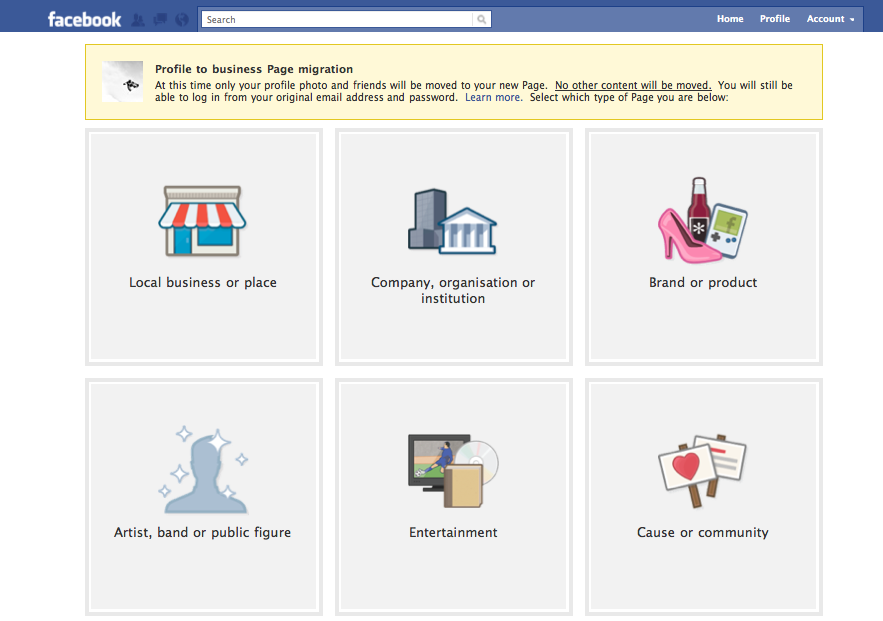 It is now possible to convert profiles to like-pages
Mashable wrote about this new feature in a post, and it immediately caught my eye. I think there might quite a lot of companies and associations that wants to convert their old profiles into facebook fan pages right now. Also celebrities and Politicians that have been gathering friends and reached the 5000 friend limit will benefit a lot from changing their profile into a like-page.
How to convert the profile into page?
Click here for accessing Facebooks new tool "migrate". That one will do the converting for you. Though, you should be aware of a few things; Your photos are not being migrated, neither your Facebook mails or your uploaded videos, just your friends.
Why convert the Facebook profile into page?
There are some reasons why you should do it, otherwise Facebook would not have released this tool.
You get rid of the 5000 friends limit that a profile has.
Profiles are meant to be personal, it is against Facebook's rules to have a company profile.
You get rid of the friends that are not really your friends, they are just friends with you because they want to follow what you are doing. Like people do on Twitter.
you get statistics in pages
You don't need another facebook account(user and password)
There can be more then one administrator running the Facebook page
You don't need to approve a fan!
You get nice apps/connections to websites
Do you know more reasons? Tell me in the comment field! Thanks to Matsadamczak for some great suggestions.
It is not (yet) possible to convert Facebook groups into facebook pages, that is a feature I would like even more.
Do you think that it is fair that they allow us to convert profiles into pages? It is quite easy to have a profile and gather a lot of friends, and then convert it to a fan page, don't you think that some people that were your friends will be pissed of when they are transferred into "likers" instead? I think that there might come some complications when people starts to convert Facebook profiles into Facebook pages, what do you think?
AD: For three HTML5 ready Facebook fan page templates and video tutorials, check the FB Maxed!